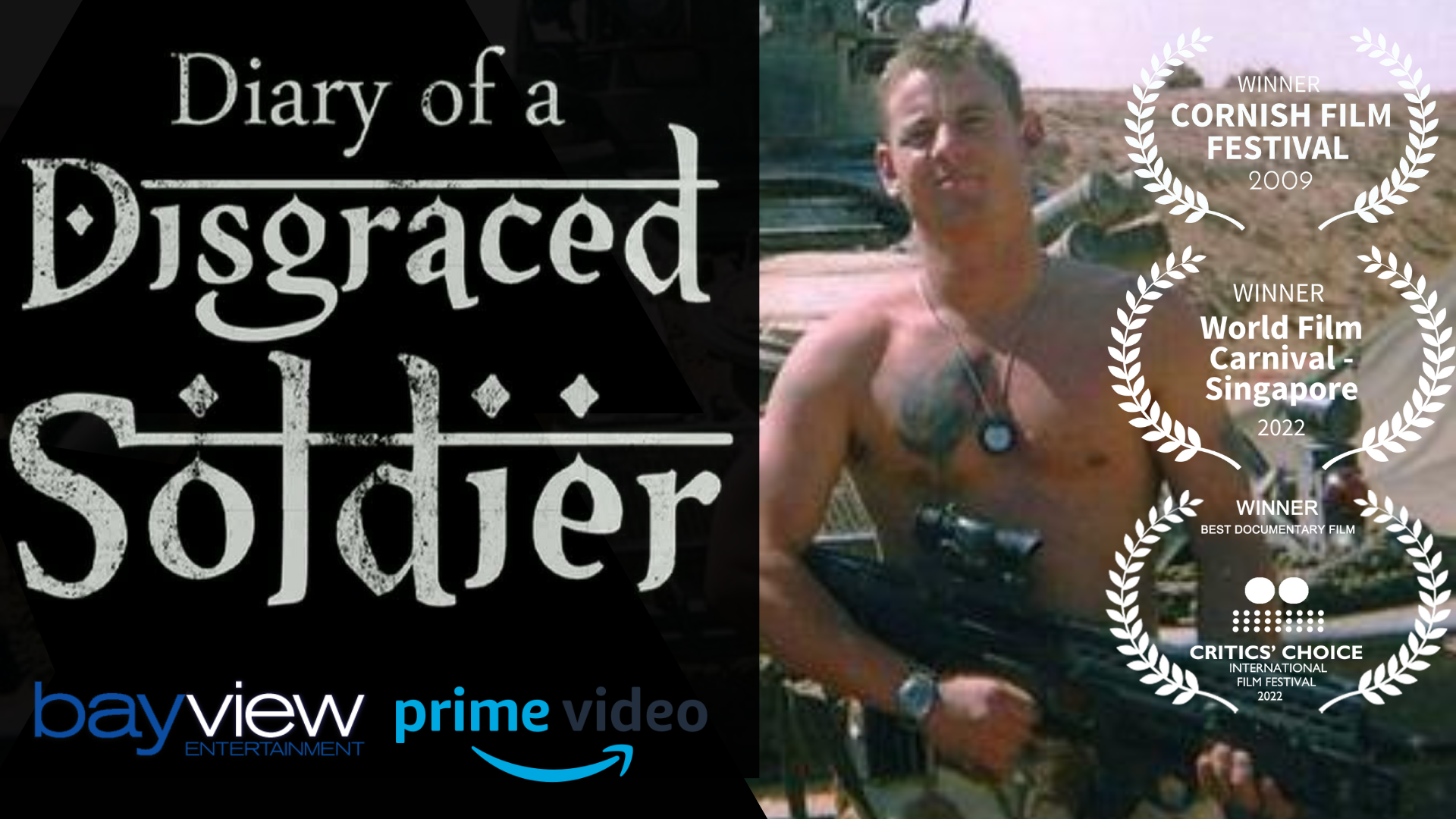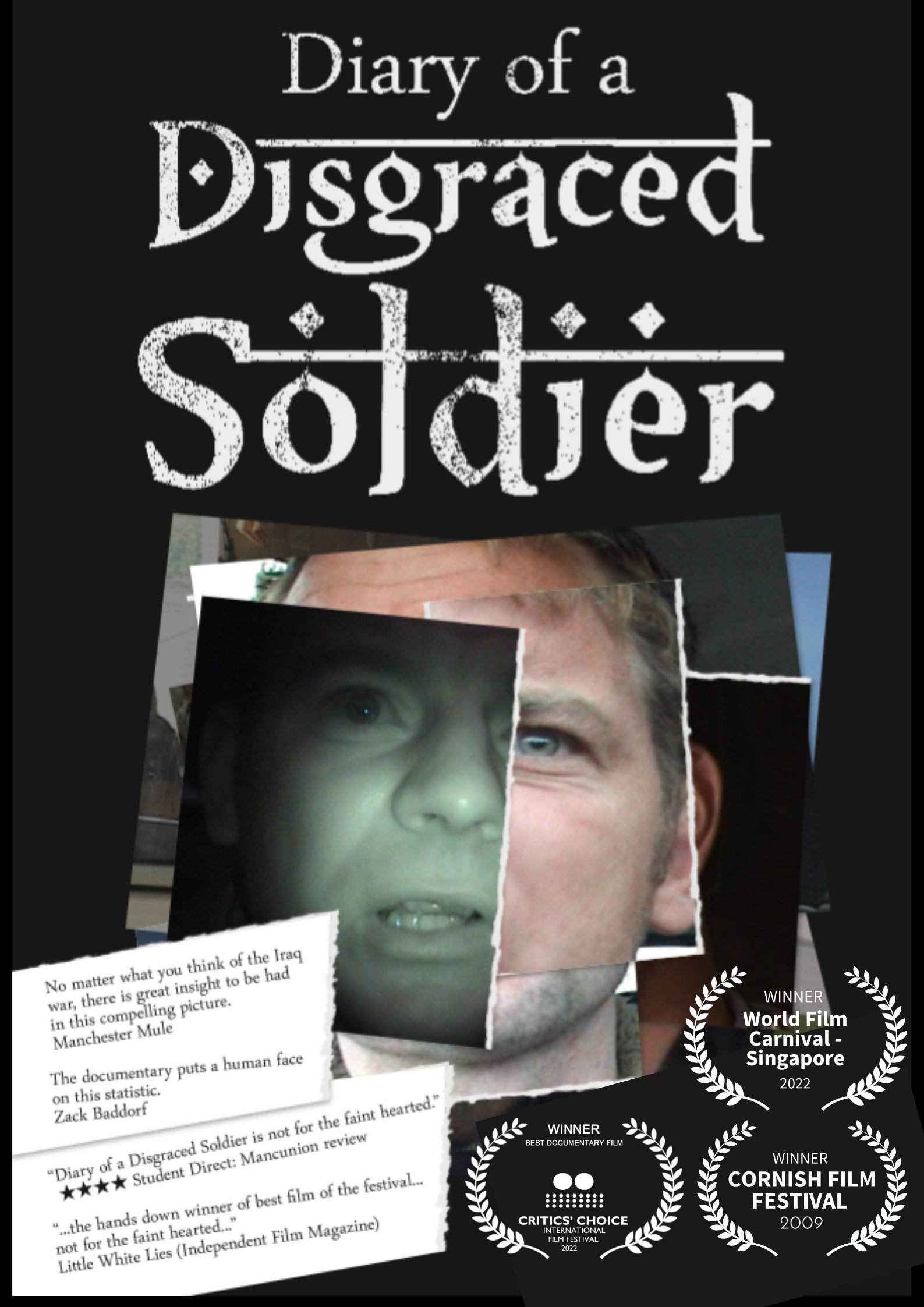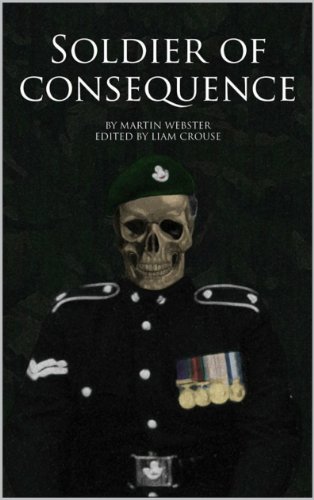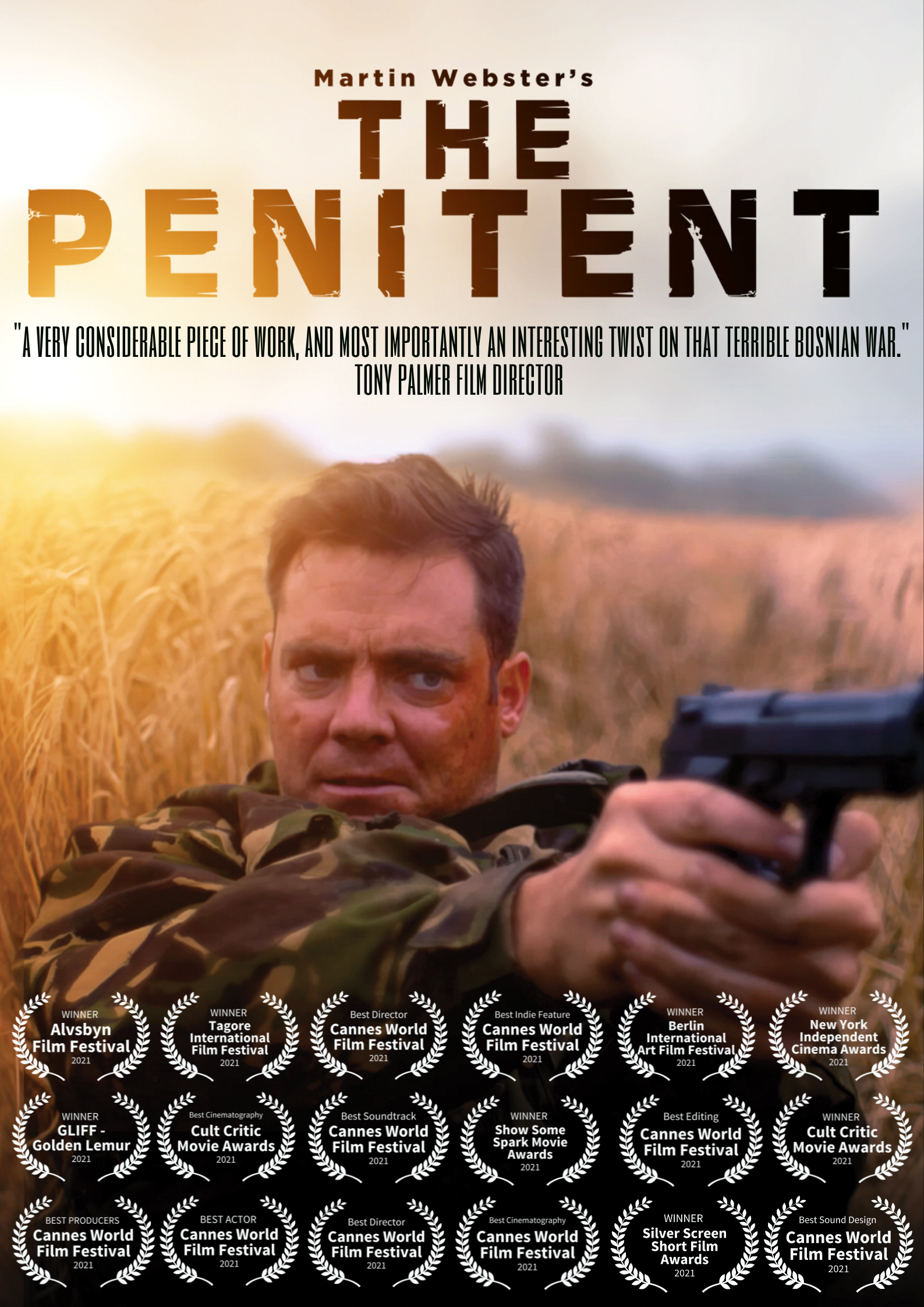 DIARY OF A DISGRACED SOLDIER
In Iraq 2003 Corporal Martin Webster filmed fellow soldiers beating Iraqi youths during rioting in Al Amara. Two years later, a British newspaper obtained his footage. The story that ran led to outrage across the world. In March 2007 he approached three filmmakers. This is his film, telling his story as he seeks to make sense of his shame and anger. And over come PTSD cause be the conflict of war.
"Hands down winner of the Cornish Film Festival"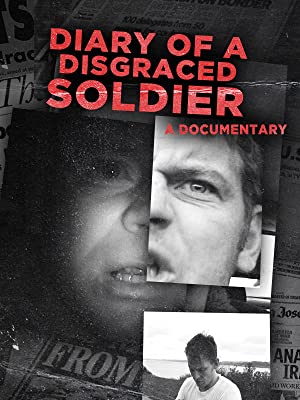 I
n 2006 video footage of British soldiers beating Iraqi civilians was leaked to the press. It quickly made headlines worldwide, causing public outrage. Soon after, the press named a man who had been arrested in relation to the footage – Cpl Martin Webster.
In this first-hand account of life on the front line, Martin recalls the events leading up to the moment he shot the now infamous footage, his experiences after being vilified by the press and his struggles with Post-Traumatic Stress Disorder.
"This is a harrowing and humbling tale of the journey from war to the battlefield of the mind"
Sam Kiley, author of Desperate Glory
Available Now on :
AMAZON PRIME & LULU
PENITENT
Martin Webster's The Penitent (Steven Kelly & Mark Ryan) Websters Blu-ray
***** This is a pre order for a new release item that is not yet released. The release date for this item is 20-09-22. This item will be shipped from our Melbourne Warehouse within 5 days of the release date *****
This is NOT a normal DVD and will NOT play in a standard DVD player. This is a Blu-Ray Disc. The disc is playable only in Blu-Ray Disc compatible players.
Please note this is a Region A Blu-ray
Region A: Region A titles are suitable for USA and Canada. To play this Blu-ray in Australia you must have a Blu-ray player that can play all Region A,B and C Blu-rays
Please note image may vary
Lieutenant Kelly is serving for the U.N. during the Bosnian War. After a ferocious battle with war criminals, Kelly is court-martialled and goes back to civilian life where he remains haunted by the horrific memories.
Zone Region: A
Region A: Region A titles are suitable for USA and Canada. To play this Blu-ray in Australia you must have a Blu-ray player that can play all Region A,B and C Blu-rays